Bring on the Fun!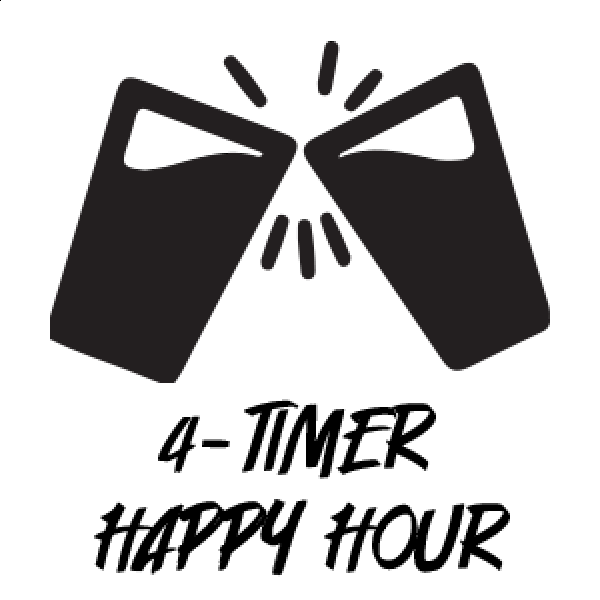 4-Timer Happy Hour
There are over 75 cruisers who have sailed on every Impractical Jokers Cruise! And we think that is worthy of a celebration. As a THANK YOU for being a founder in this community and trusting us with your vacation year after year we're hosting a meet up just for our 4-Timers. Enjoy a drink on us while mingling and reminiscing with your fellow cruisers who have been become family!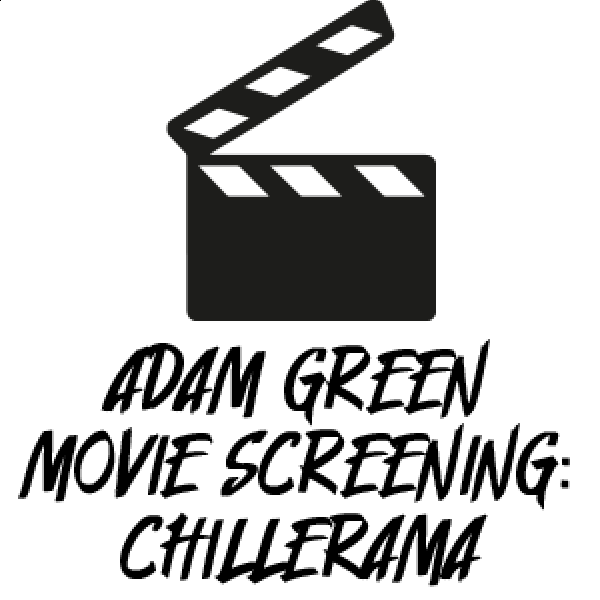 Adam Green Movie Screening: CHILLERAMA
Joining us for the 3rd year in a row, filmmaker and horror icon Adam Green's movie night in the Stardust Theater has become an IJ Cruise tradition. Don't miss Green's batsh*t crazy horror/comedy CHILLERAMA followed by a Q&A with the filmmaker himself! With segments like THE DIARY OF ANNE FRANKENSTEIN, WADZILLA, and DEATHICATION this highly offensive, gross-out anthology film is one that you'll never forget!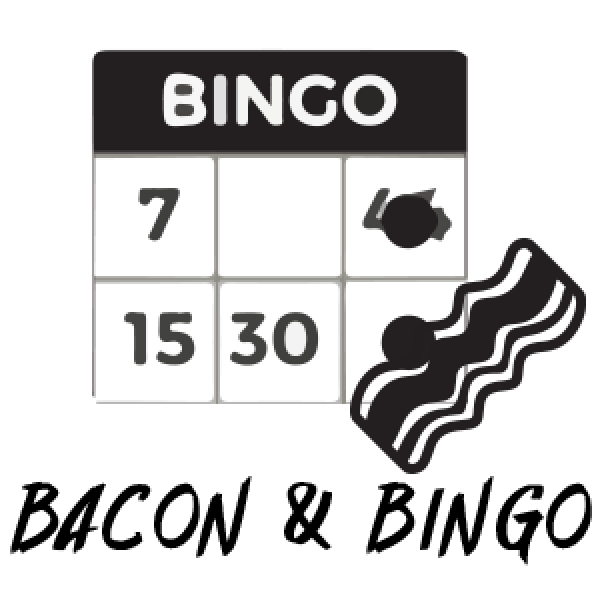 Bacon & Bingo
We're combining EVERYONE's favorite food group with a rousing game of Bingo to create the ultimate morning activity. What could be better than eating bacon and playing for some cold hard cash?! Show up to Stardust Theater and get your grub on!
*Nominal fee to participate. Bingo Cards go on sale 1 hour prior. Must be 18+ to claim prize.

Bellyflop Contest
Show off your most impressive water tricks! Participants will put their floppin' expertise to the test for this wet & wild activity, debuting their best moves in front of their Jokers Cruise family!
No need to sign up - spots in the competition will be rewarded first come first serve starting 15 minutes prior to the event.

Cooking with Jiggy
If you don't already know about Jiggy's love of cooking, you're in for a real treat! Watch and learn as he cooks up a few of his favorite culinary creations on stage. All are welcome to show up and experience this comical chef at work!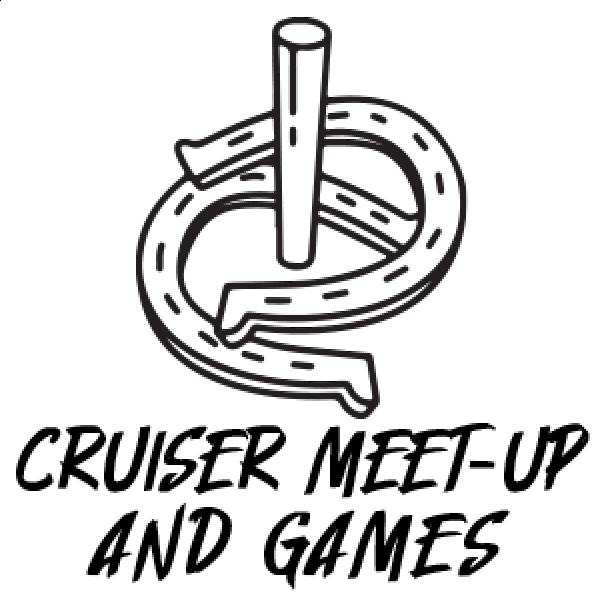 Cruiser Meet-Up & Games
What better way to start off this impractical adventure than by meeting your Jokers Cruise family! Because let's be honest, it's about time you put a new friend behind that little Facebook icon you've been chatting with over the last few months! Great people, lots of laughs, and fun games to play… head on over to the Sports Court when you hop on the boat and we'll see you there!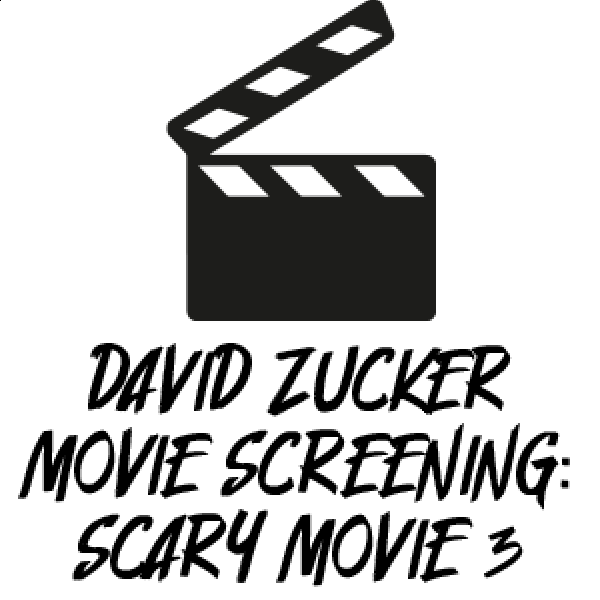 David Zucker Movie Screening: Scary Movie 3
Grab your popcorn and take a seat as we screen an iconic David Zucker film, Scary Movie 3 (rated PG-13) in the Stardust Theater. Director/writer/producer David Zucker has established himself as one of Hollywood's most successful filmmakers. Come with questions for this legendary filmmaker joined by The Tenderloins after the screening!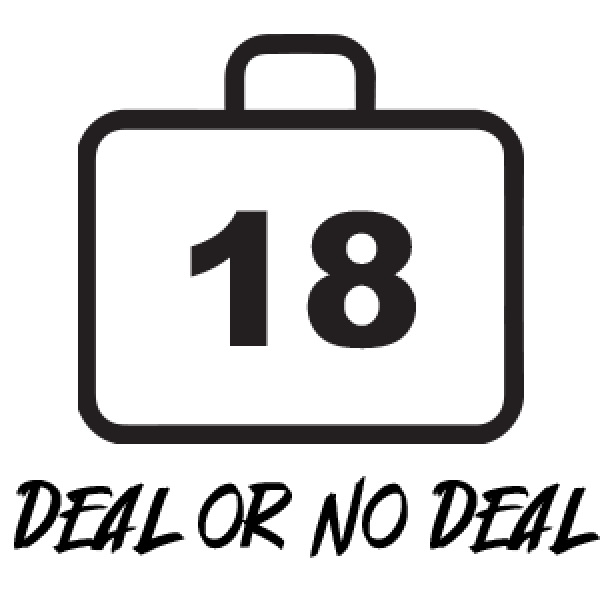 Deal or No Deal
This is your chance to take home the jackpot! You can participate in this popular TV gameshow right on the cruise and test your negotiations skills in an attempt to win the largest cash prize. Will you accept the Banker's offer and make a deal or hold out until the end? Join us in Stardust Theater to see how it all plays out!
*Nominal fee to participate. Must be 18+ to claim prize.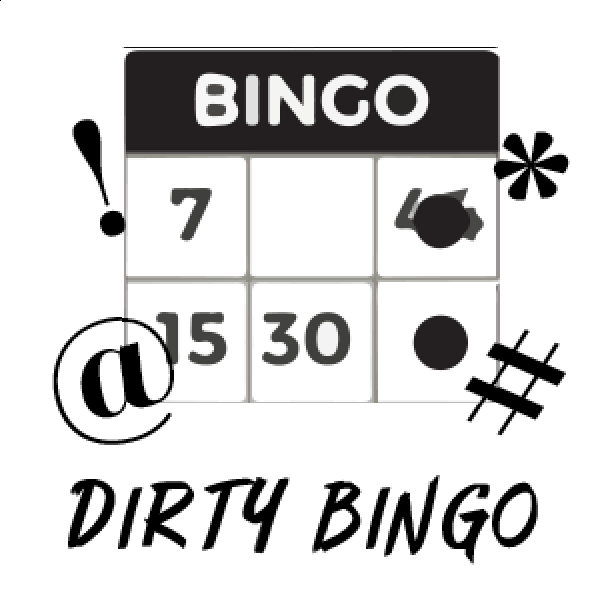 Dirty Bingo
Take some pop culture facts, throw in a bunch of naughty words, combine it with a classic game of B-I-N-G-O, and you've got the Jokers Cruise spin on an old favorite! This version of Bingo is free to play and we're handing out prizes to winners after every round. It's one-part trivia, one-part bingo, a dash of foulmouthed tomfoolery, and all parts fun!
We will have two Dirty Bingos on board – one hosted by comedian Adrienne Iapalucci and the other with Martin Urbano! Check schedule for dates/times.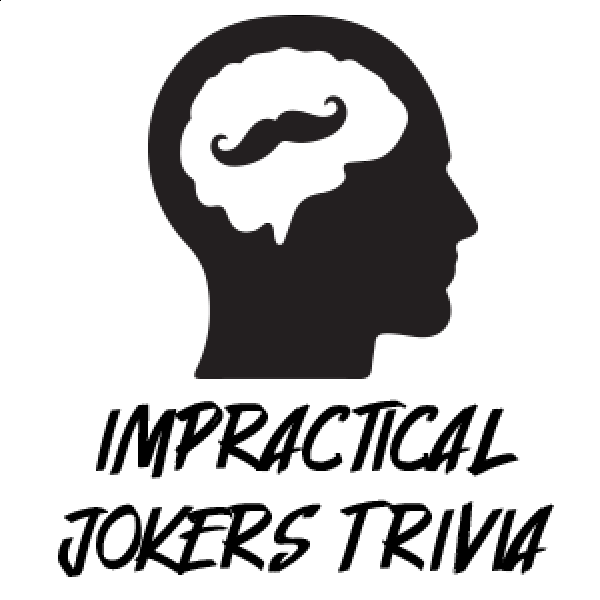 Impractical Jokers Trivia
You think you know everything there is to know about the Impractical Jokers? Well let's see what you got! All you have to do is get a team together and show up. There are prizes to be won and bragging rights to claim, mustache!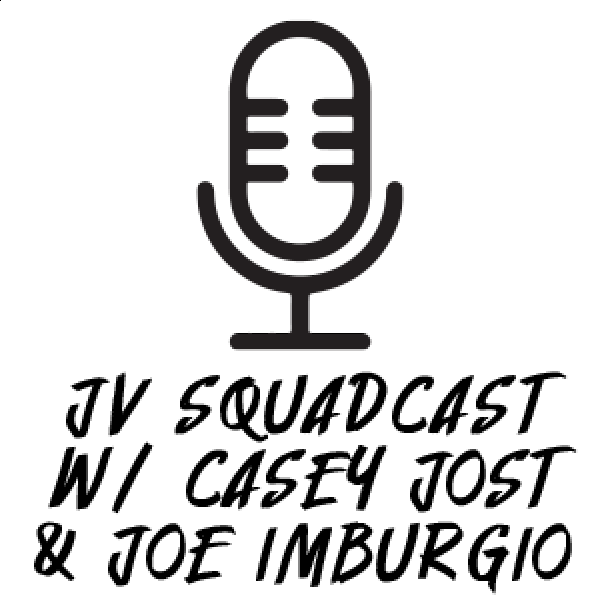 JV Squadcast with Casey Jost & Joe Imburgio
Casey & Joe (The JV Squad) are producers for the hit TruTV show Impractical Jokers. Join us on board as they discuss the latest and greatest scams while going off on tangents about their storied history as the worst best friends.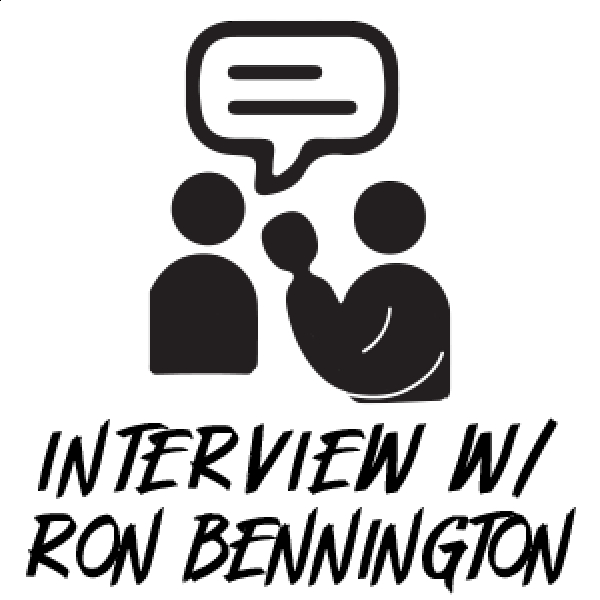 Morning Interview with Ron Bennington
Grab a coffee and meet us in Spinnaker Lounge for morning interview hosted by Ron Bennington! As an American radio personality and comedian known for his radio show Unmasked, Ron will be talking with iconic director/producer/screenwriter David Zucker on board – it's sure to be a great way to start of your day.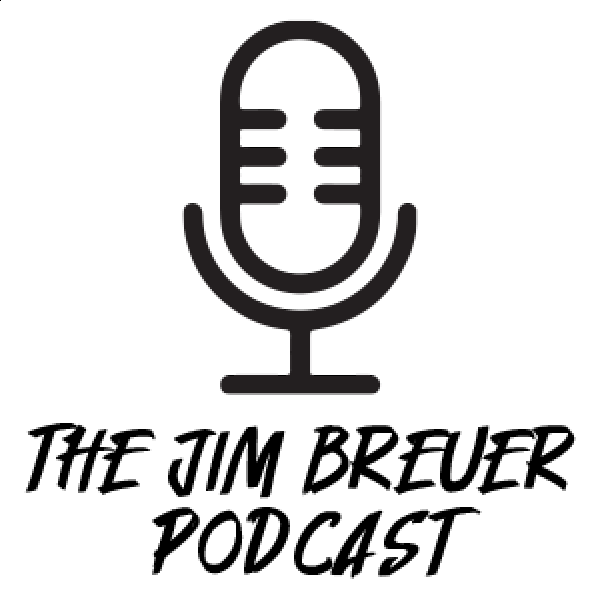 The Jim Breuer Podcast
Join us in Stardust Theater for a live taping of The Jim Breuer Podcast! As a comedian who's labeled the "everyday relatable guy" and uses comedy as the great healer in life, Jim will be brining on the laughs and chatting with comedian Keith Robinson from our lineup!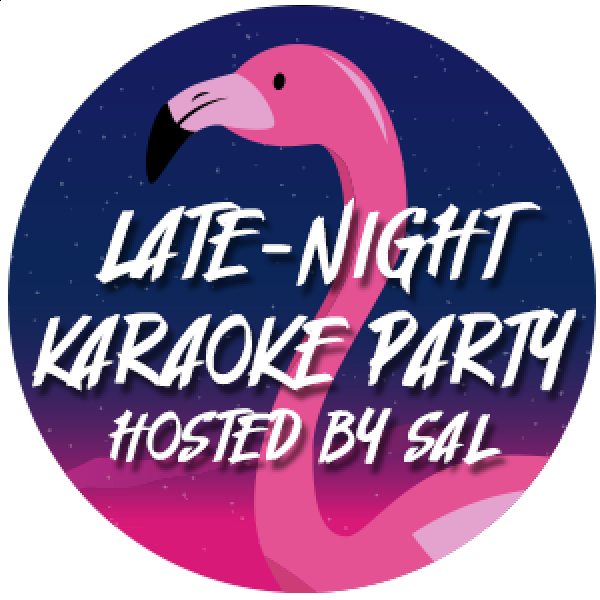 Late-Night Karaoke Party Hosted By Sal
Get ready to sing your heart out, Mustache! Our high energy, late-night karaoke is back – and Sal is hosting the party! Join Sal (and some surprise guests!) up on stage as you belt out your favorite jams together and party the night away with your impractical cruise family.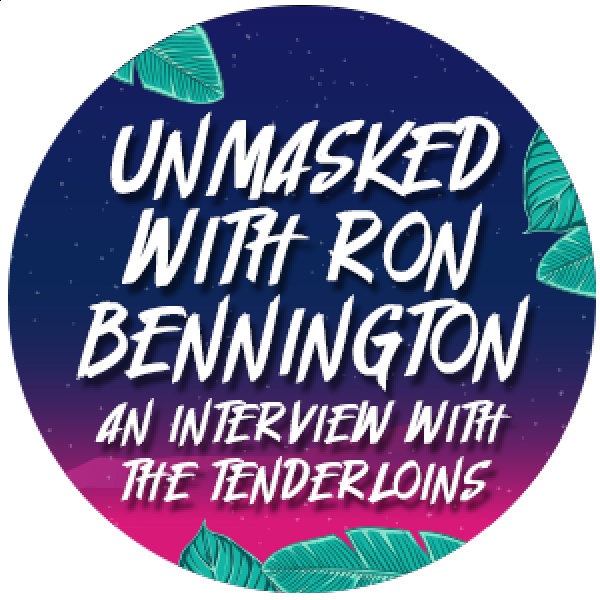 Live from the Pool Deck stage, Ron Bennington will be hosting an Unmasked interview with The Tenderloins! Unmasked is an in-depth uncensored interview, focused on the creative process as well as the lives and work of Ron's comedy legend guests.
Joe, Q, Sal, and Murr will be telling-all in this exclusive live interview, including details on their feature film Impractical Jokers: The Movie. Ron wants to ask YOUR questions too - submit your question for The Tenderloins
HERE
by 11:59pm Thursday, January 30th and a selection of these pre-submitted questions will be included during Ron's interview on board!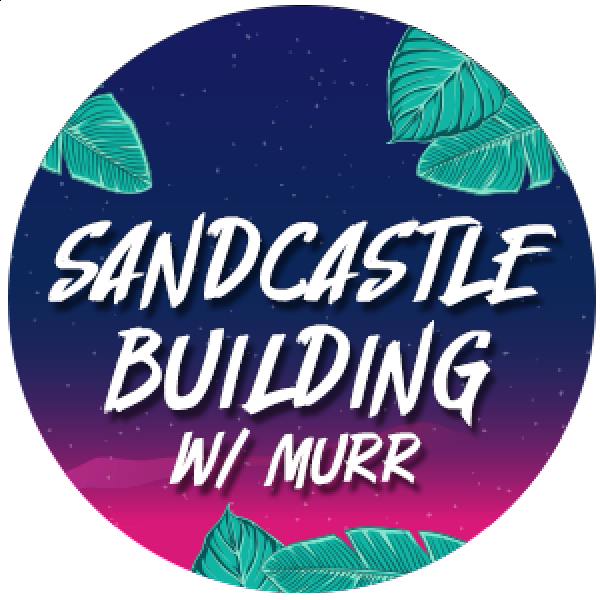 Picture this: Crystal-clear waters, white-sand beaches, refreshing drinks in a tropical paradise…and then there's MURR! We invite cruisers to head to Blue Lagoon Island at our port stop in Nassau for an island adventure unlike any other! Murr will be leading a sand castle building session just for Impractical Jokers cruisers - enjoy a day playing in the sand and sun with your boat family and come ready to create castles worthy of this impractical king! Please see more details HERE.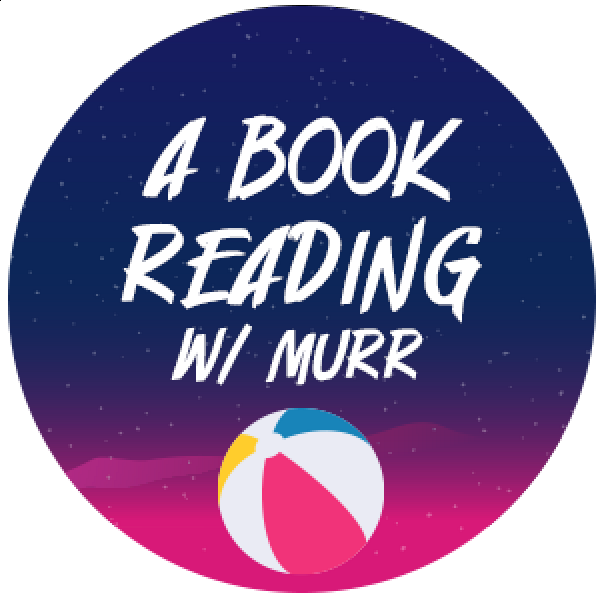 A Book Reading with Murr
Murr is back with another sneak peek book reading! Yep, you read that right! Our very own Murr will be hosting a live reading of the latest installment to the Awakened horror trilogy that brought you Awakened and The Brink! All are welcome to come listen to Murr's live reading in the Stardust Theater or watch the simulcast in the Atrium on the big screen.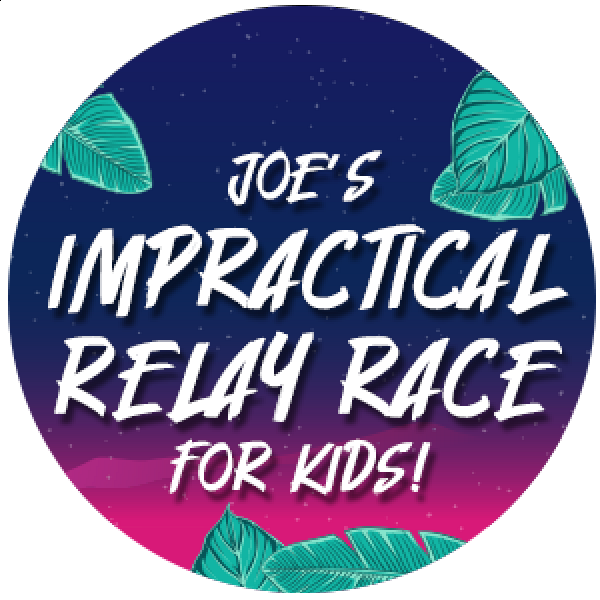 Joe's Impractical Relay Race For Kids!
Joe will host the ultimate 'Joker-In-Training' challenge for a fun, but slightly competitive kid's relay race out on the Sports Court! Think of this as your school field day but way more fun - cruisers aged 15 & under will be invited to compete in a series of wacky relay challenges to stay in the game and impress the master himself, Joe! The games will continue until we reach a final round to see which group of pranksters will be crowned the MVP's of the Impractical Relay!
Sign up your child HERE by 11:59pm Thursday January 30th for a chance to play!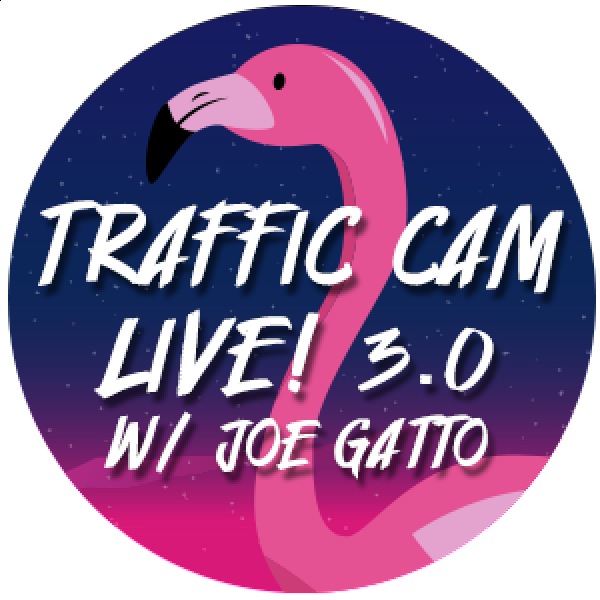 Traffic Cam Live! 3.0 with Joe Gatto
If you've watched Joe on Periscope or IG Live then you've witnessed his hilarious car rides as they turn from impromptu carpool karaoke, to mini Q&As (not for the thin skinned), to side-splitting chats with surprise guests. We've brought all of Joe's road antics on board again and it's certainly something you won't want to miss!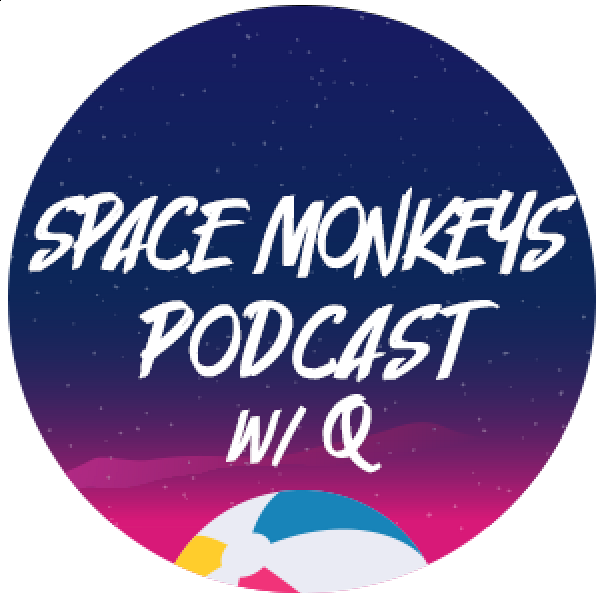 Late-Night Podcast with Q
Q is back for another late-night live recording of uncensored comedy for this fan favorite Space Monkeys podcast in Stardust Theater! And as always, special guests are sure to drop in!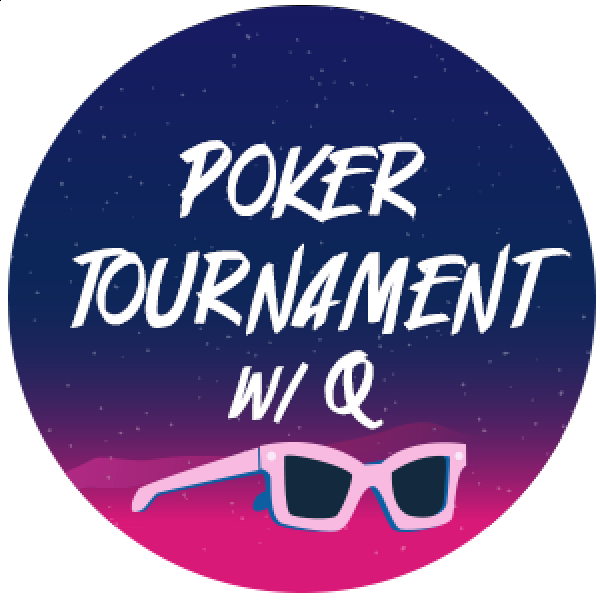 Poker Tournament with Q
Are you ready to go all-in with Q? In conjunction with the poker tournaments offered by Norwegian on board, Q will be hosting his own tournament! Winners from the Norwegian tournaments will be given the opportunity to join Q and some of his friends in what will be an unforgettable game of poker for any Impractical Jokers fan.
Interested players should visit the Casino Cashiers Desk (Deck 6, FWD) on the first night for more information and to sign up for the NCL tournament on board. Winners from the Norwegian tournament will move on to play in the finals with Q.
Even More Amenities
Along with days and nights filled with comedy sets, insanely fun activities will be a part of the experience, too! Many times you'll be playing right alongside your favorite comedians, bands, or DJs. In addition to programming that we'll plan especially for this event, guests can enjoy the following amenities on Norwegian Pearl:

Please note - due to the unique nature of this event, we may have to close certain venues and rooms unexpectedly. In the event that we need to close any of these areas we will notify guests as soon as possible. At times, notification may not be public until guests have arrived on board.