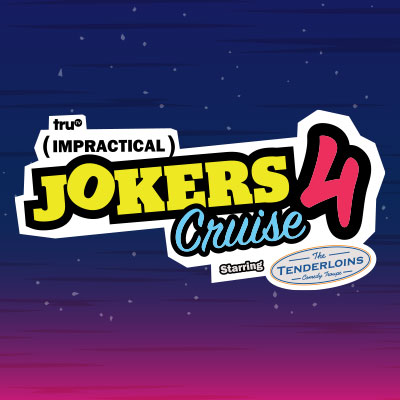 You're Headed on Impractical Jokers Cruise 4!
Thursday, June 13, 2019
As you count down the days until your best vacation ever, share your Joker team pride with our new social media cover photos and Facebook profile picture frames!
To use the profile picture frames, visit our Impractical Jokers Cruise Facebook Page. You will see four recent posts by us, all with different frame options. Decide which one you like best and click "Try It" - you'll then be directed to where you can apply the filter to your current profile picture!
And check out the 5 cover photos below! Simply save the image you like best, then upload the photo as your cover photo on Facebook or Twitter and share your excitement with the world!
Plus, we've got custom images for you to share on your Instagram profile and Instagram stories! Simply save the image(s) you like best, then upload them to your account!