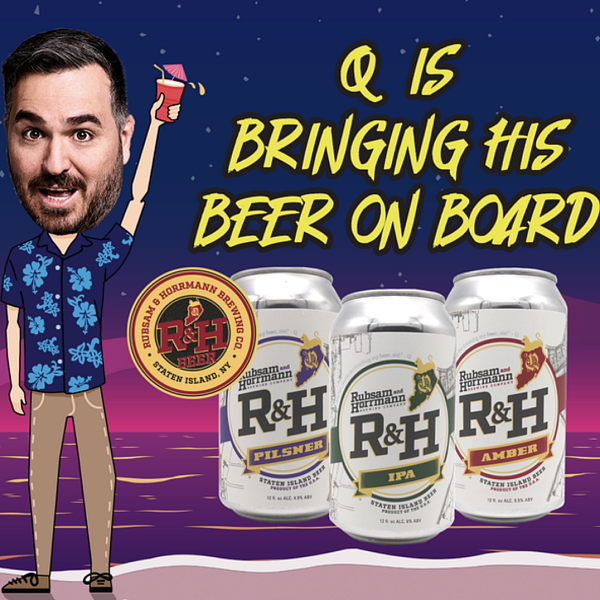 Q Is Bringing His Beer On Board!
Thursday, December 12, 2019
We're excited Q will be bringing his three beers on board all the way from Staten Island in partnership with Rubsam & Horrmann Brewing Co.!
We'll have 2 activities sponsored by R&H Brewing Co. -
R&H Beer Tasting - Join us for this special beer tasting event with Rubsam & Horrmann Brewing Company! Head brewer, Amanda Mayer, will share what goes in to creating Q's beloved R&H beers while cruisers enjoy samples of all three styles. Learn more on how to pre-purchase your entry HERE.
Flip Cup Tournament Hosted by Q - Who's ready for some flippin' fun?! This year Q is hosting an epic Flip Cup Tournament to crown a new group of Jokers cruisers as champions of the boat! We will have 32 teams made up of 6 players for this tournament – sign your team up HERE now! Space is limited and online signups for the 32 competing teams will be first come first serve. After teams are checked in on board, they will be placed into brackets and teams will flip it out to the championship game. In the final round, we'll pour R&H Pilsner—so get to practicing!
We'll also have all three beers (IPA, Amber, & Pilsner) available at bars on board so you can enjoy some craft brews with your laughs!