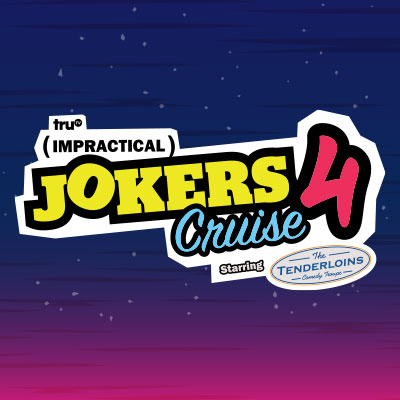 Your Inital Cruise 4 Lineup Has Arrived!
Tuesday, July 2, 2019
Get ready to laugh out loud and dance the night away! Join us in welcoming Billy Gardell, Jim Breuer, Ryan Hamilton, Ron Bennington, Taylor Tomlinson, Cipha Sounds, Joyelle Nicole Johnson, Adrienne Iapalucci, Electric Avenue, Space Monkeys, and Karaoke Killed the Cat to Impractical Jokers Cruise 4!
The Tenderloins will be inviting some of their favorite comedians and bands to hop aboard this comedy cruise! You can expect further lineup announcements to continue throughout the year to round out this festival.