Lip Sync Battle: The Sequel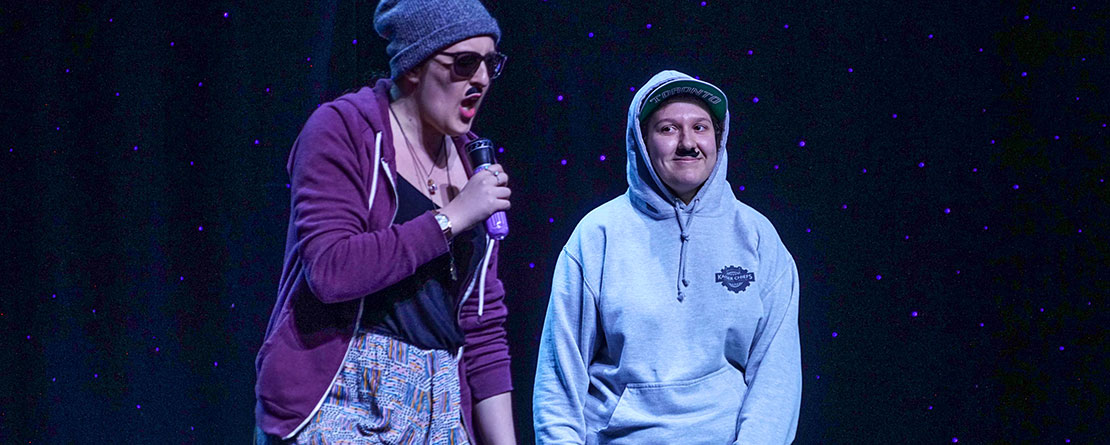 It's the celebrity craze that's sweeping the nation, and we're bringing it to the Pearl. Announcing Lip Sync Battle, hosted by the Impractical Jokers! Now's your chance to join the likes of Jimmy Fallon, The Rock, and Emily Blunt. Do you have what it takes to wow the Tenderloins with your performance and lip syncing skills?

How it works:
Booked guests may submit their video entries by Sunday, August 13th using the form below
Video submissions should be around a minute long, with a max length of 1:30 minutes
Guests are welcome to submit solo or as a group. There is a maximum of 5 guests permitted in each group submission. Please fill out ALL Sixthman usernames for those that plan to participate on the ship with you.
Submissions will be judged on: 1. Accuracy 2. Energy 3. Costume/Props 4. Overall Performance
A panel of Sixthman lip sync experts (yes, that is a thing) will select 10 finalists to perform on the cruise. Finalists will be notified the week of August 20th.

If selected, finalists will need to prepare two songs for the onboard portion of the competition. During the first round, the 10 finalists will perform the original submitted song (can be up to 1:30 minutes long) on stage for your fellow cruisers and the Tenderloins. The Impractical Jokers and Sixthman will tally the scores, and the top 3 individuals or groups will advance to round two. Round two finalists will perform their second song submitted via this form.
Tutorials on uploading a video to YouTube can be found here, here, and here (mobile). Let's see what you got!